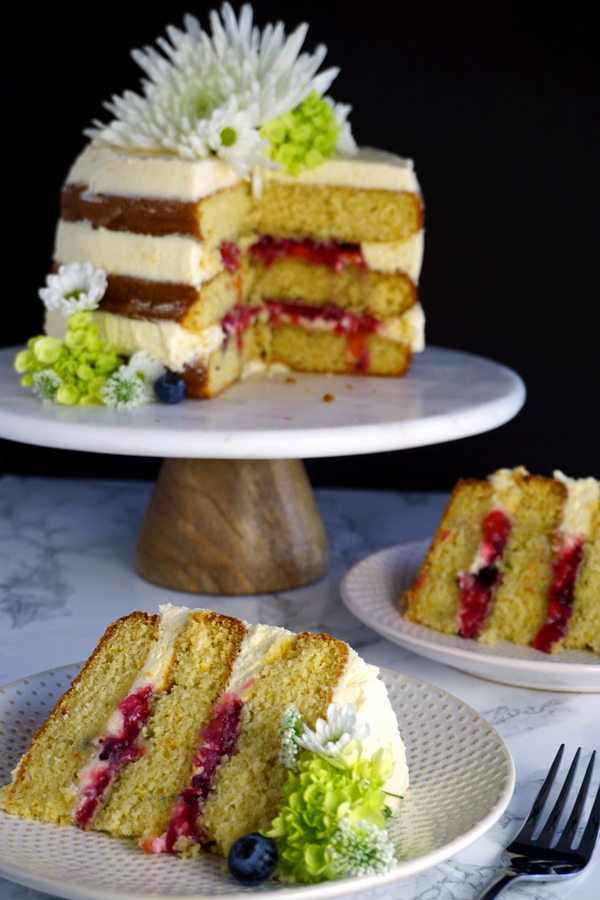 This light and fruity cake is perfect for spring and summer. A moist citrus cake made with Chardonnay wine is layered with fluffy whipped honey mascarpone cream infused with lemon and orange zest. Amongst the layers of cake and cream is a sweet sangria fruit filling made from ripe berries, peaches, mango and juicy navel oranges.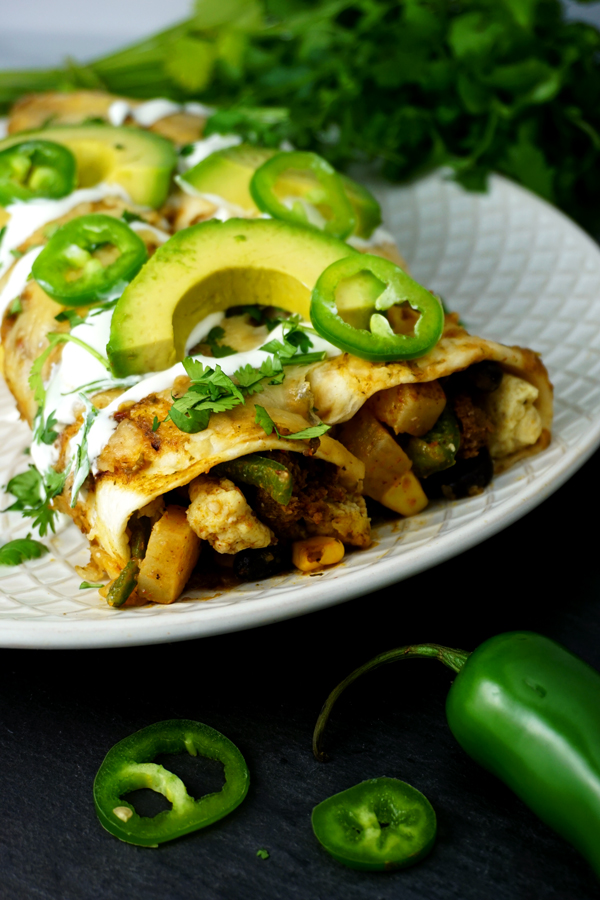 Filled with spicy chorizo sausage, scrambled eggs, potatoes, poblano peppers and black beans, these enchiladas are topped with an ancho chile verde sauce and lots of melted cheese. After eating this spicy south-of-the-border breakfast, you'll never want to go back to frozen breakfast burritos again.
Welcome to Frydae—a recipe and food blog by me, Lauren Habermehl. I created this blog as a space where my passion for great food and recipes could come alive. In the kitchen, I love to experiment and try new things believing that life is too short and the world is too big to limit yourself to only what you know. Through this blog, I hope to inspire others to step outside their comfort zone and try something new the next time they're in their kitchen. Thanks for visiting!