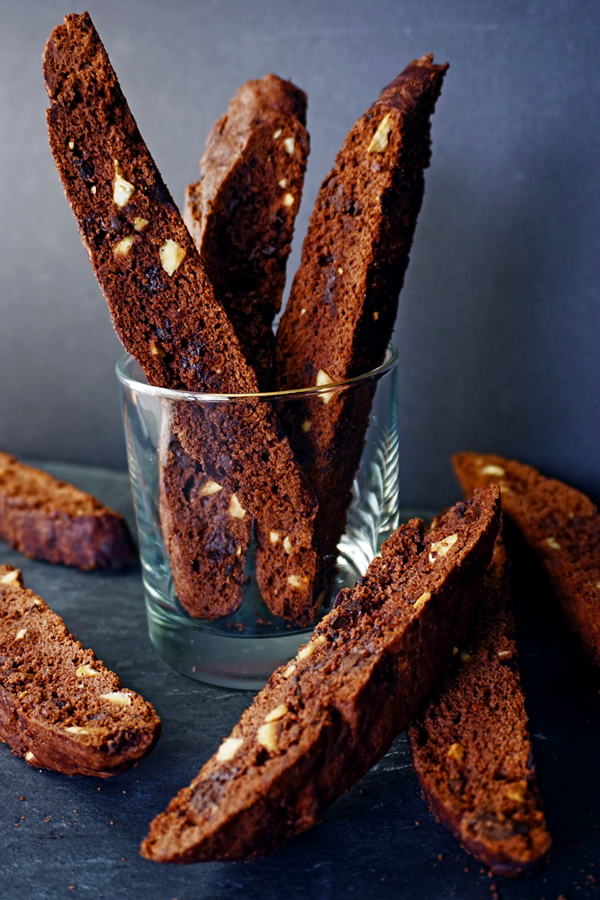 These Mocha Hazelnut Latte Biscotti are made with dark cocoa, coffee or hazelnut liqueur and ground espresso powder. With a healthy handful of toasted hazelnuts and chocolate-covered espresso beans, you'll never want your morning cup of coffee without one (or two) of these biscotti alongside it.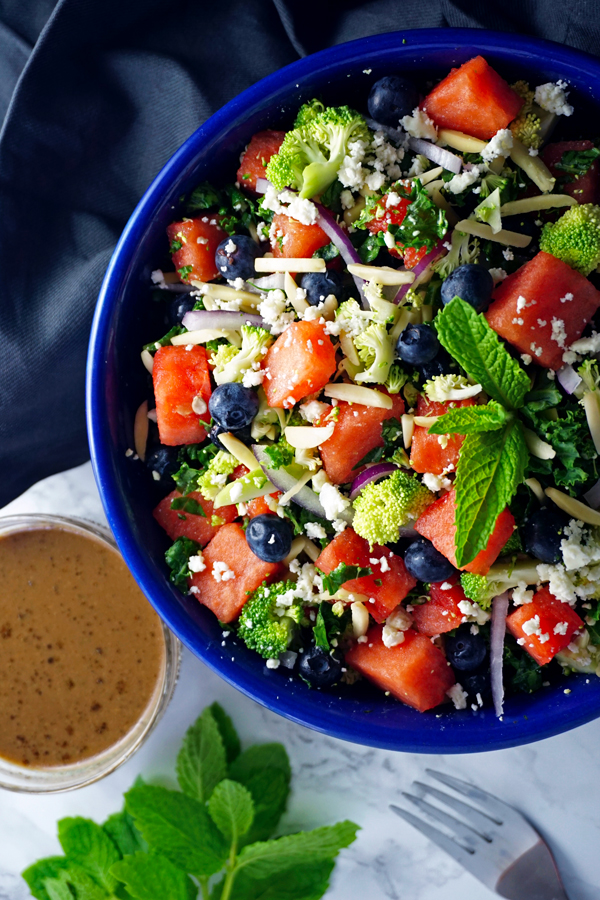 Nothing says summer like sweet, juicy watermelon. With bright chunks of watermelon, this salad is loaded with crisp kale, fresh broccoli, crunchy almonds, red onion, blueberries and salty feta cheese. It's a marriage of some of my very favorite superfoods for a salad that's full of flavor and nutrition. Tossed in a homemade vinaigrette, this colorful salad will be a hit at your next summer cookout.
Welcome to Frydae—a recipe and food blog by me, Lauren Habermehl. I created this blog as a space where my passion for great food and recipes could come alive. In the kitchen, I love to experiment and try new things believing that life is too short and the world is too big to limit yourself to only what you know. Through this blog, I hope to inspire others to step outside their comfort zone and try something new the next time they're in their kitchen. Thanks for visiting!